Do you ever feel yourself spiraling downward under the power of doubt, dread and discouragement?
Sometimes even the toughest competitors feel like nothing is going their way.
This week a player looked at me with despair in his eyes and said,
"Ms. Parris, sometimes I just feel doomed!"
Aw man! That's no way to soar.  Let's help you pull back the lever and find some lift again.
Try this:
Consider those emotions natural, like the law of gravity. Sure, there is always the force of gravity pulling us down, but that doesn't you're about to crash! It just means you want to employ some laws of lift. 
It's not rocket science. (Oh wait, actually it sort of is, but we can handle it…)
So, let's ditch the doom and focus on a positive destiny.
You're the airplane here, so…
Ask better questions.
What if every problem was really a possibility?
What if in the face of every problem, you got excited about a promise?
I like the words spoken through the prophet Jeremiah in the Bible:
"I know the plans I have for you," says the Lord, "Plans to prosper you and not to harm you. Plans to give you a future and a hope."
That's a great promise in the face of problems- Godly prosperity- a future and hope.
This kind of hope has been defined as a "Joyful expectation of good."
As Bill Johnson often says, "Any area of your life that is not marked by a joyful expectation of good is an area under the influence of a lie."
Hmmmm. Think about that.
Just because there are some certain "facts" facing you does not mean they are the truth. The law of gravity is a fact. The laws that make an airplane (or a bumblebee) fly are truth.
The worst possible questions to ask are along the lines of,
"What the heck is WRONG WITH ME?"
"Why can't I do anything right?"
When you ask those questions, your subconscious mind gets right to work finding reasons to answer and confirm all the things that are wrong with you and why you can't do things right.
Instead put your mind to better use.
I recommend asking,
"How am I growing stronger right now?"
"Why do I feel so great?"
or, "What am I focusing on and what might be more powerful?"
       2. Trade in your doubt and despair.
Instead, embrace destiny and diligence.
It's good to acknowledge your doubts and then move on.
Focus on your desired end and the next step that will move you closer to it.  You don't need perfection to change your state. Just a sense of progress will lift you higher.
When you feel doubt and despair, take a deep breath, acknowledge those feelings and say,
"I release it and let it go."
Say this a few times until you feel relaxed. Then focus on your desired end and say it out loud. It might go something like this, with your hand tapping your chest:
"I want to show up powerfully. I choose to show up powerfully."
      3. Then change your posture.  
Put on your game face, even if that is a big smile. Studies show that changing your posture and your countenance literally changes your hormones, quickly. Imagine that – you can boost your confidence and lower your stress by adjusting your face and body!
"After you've done all to stand, stand some more."
The important thing now is to keep at it. Keep standing up, keep moving forward, and keep choosing your state. That's how you continue to fly under adverse conditions.
I promise – you are not doomed!
Now, go play.
I'm in your corner!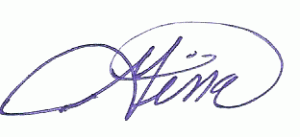 P.S.  If you want to get the best strategies tactics and lessons from 20 of the most impressive mental coaches today, then check out The Mental Game All-Star Summit.  They'll help you master your mindset under any pressure.
Image courtesy of khunaspix at FreeDigitalPhotos.net